Full Scene Texture Baking
Flatiron is a unique render-to-texture plugin for Autodesk's 3ds Max. It is capable of baking full scenes or selections of objects into a single UV Map with a few clicks. Flatiron is a fast, simple, configurable automatic unwrapping and baking solution that massively accelerates baking complex scenes.
We are pleased to announce the release of our latest Flatiron 3.03 software update! This update includes the compatibility support for Autodesk 3ds Max 2024, designed to enhance your user experience and streamline your workflow in the latest Autodesk release.We are...
read more
Unwrap and bake multiple objects into a single texture map with just few clicks.
Crunch texture size and optimize your visualizations for Realtime 3D machines.

Who it's for
Flatiron is best suited for video game developers, architetcs, 3D artists and product designers.
Compatibility
Flatiron can be used with all 3ds Max integrated renderers that have texture baking support. No matter if you use Arnold, Scanline, Mental-Ray or plug-ins like V-Ray, Corona, Redshift or FinalRender, Flatiron will work with all their render elements.
The kitchen for cooking and baking textures
The beauty of the texture-baking technique is that an artist can bake and preserve the exact look of his rendered 3D design into a bitmap texture. It is an uncompromising workflow and performance, where the light, shades and shadows look the same no matter if they are displayed in an Unreal level or on as a turntable on a smart phone.
Flatrion is engineered to instantly unwrap, pack and texture bake a single geometry, a specified collection of objects or a whole scene in once pass. The internal calculations part the UVs in the best possible way, sort them over one or multiple UV sheets and pack them optimally to avoid texture space waste.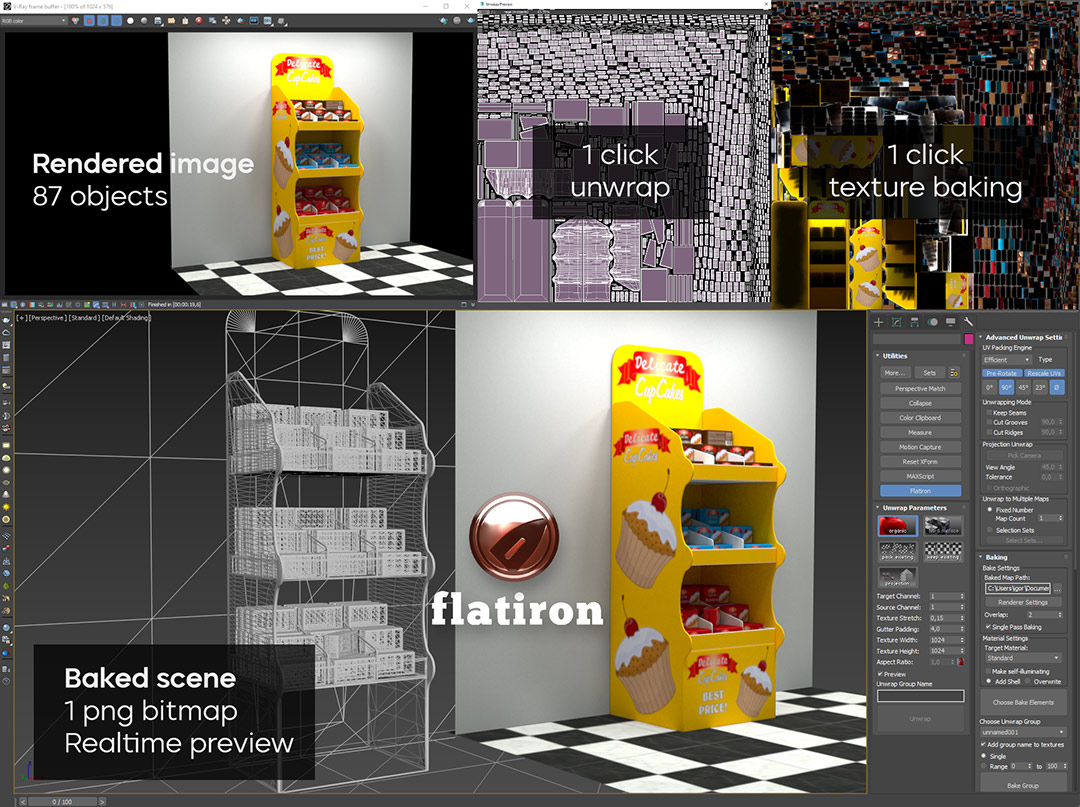 Flatiron comes as a powerful mix of Unwrella unwrapping technology and UV-Packer superb UV packing engine. This perfect combination of this rich UV tools and the sheer number of supported renderer for Autodesk 3ds Max offer the highest quality, unique looks and the most rapid scene texture baking on the market.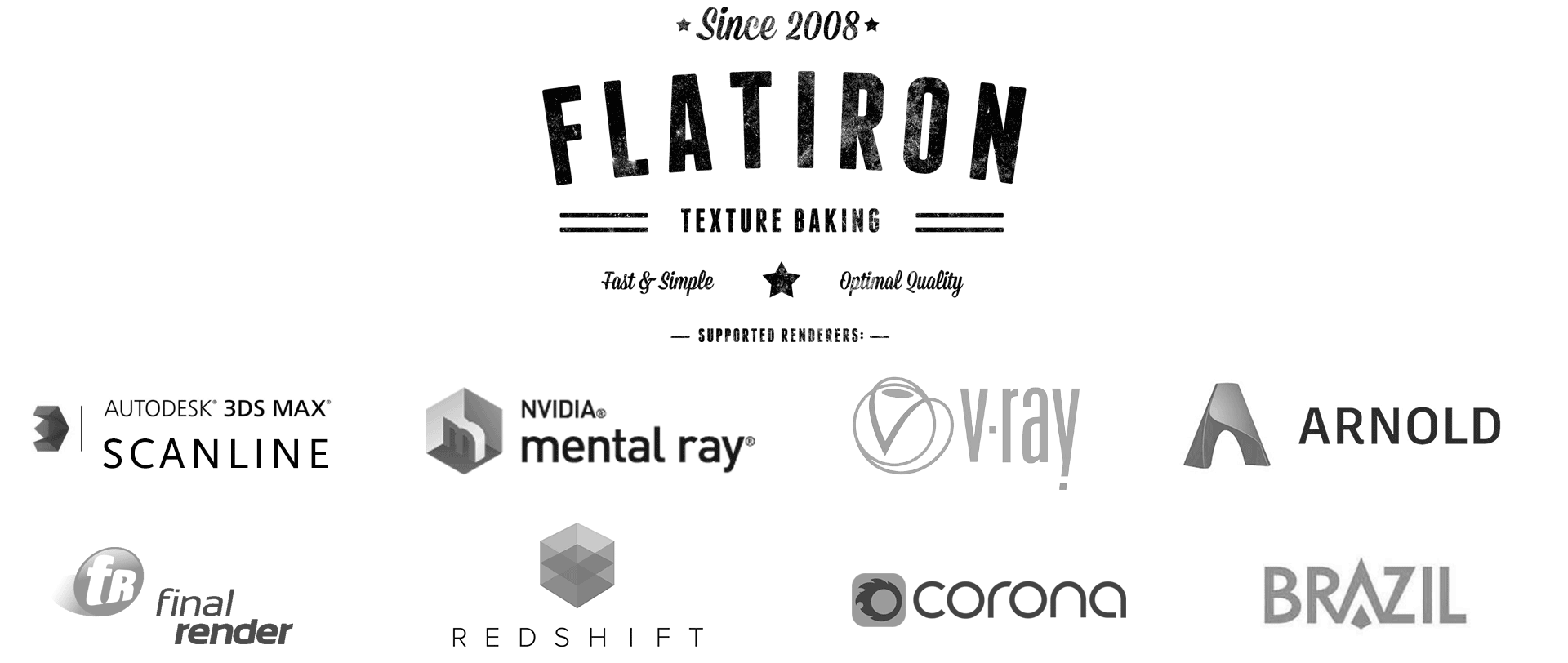 Speed up your productions with Flatiron!
Check out the demo version of Flatiron to experience the workflow improvements with your own scenes.