Full Scene Texture Baking
Flatiron is a unique render-to-texture plugin for Autodesk's 3ds Max. It is capable of baking full scenes or selections of objects into a single UV Map with a few clicks. Flatiron is a fast, simple, configurable automatic unwrapping and baking solution that massively accelerates baking complex scenes.
Flatiron 2.40 has been updated to support Autodesk 3ds Max 2021. The new release comes also with with additional fixes and improvements.Customers can download the latest free update from Customer Download Area.If you want to check if Flatiron fits your production...
read more
Unwrap and bake multiple objects into a single texture map with just few clicks.
Crunch texture size and optimize your visualizations for Realtime 3D machines.

Who it's for
Flatiron is best suited for video game developers, architetcs, 3D artists and product designers.
Compatibility
Flatiron can be used with all 3ds Max integrated renderers that have texture baking support. No matter if you use Scanline, Mental-Ray or plug-ins like V-Ray or FinalRender, Flatiron will work with all their render elements.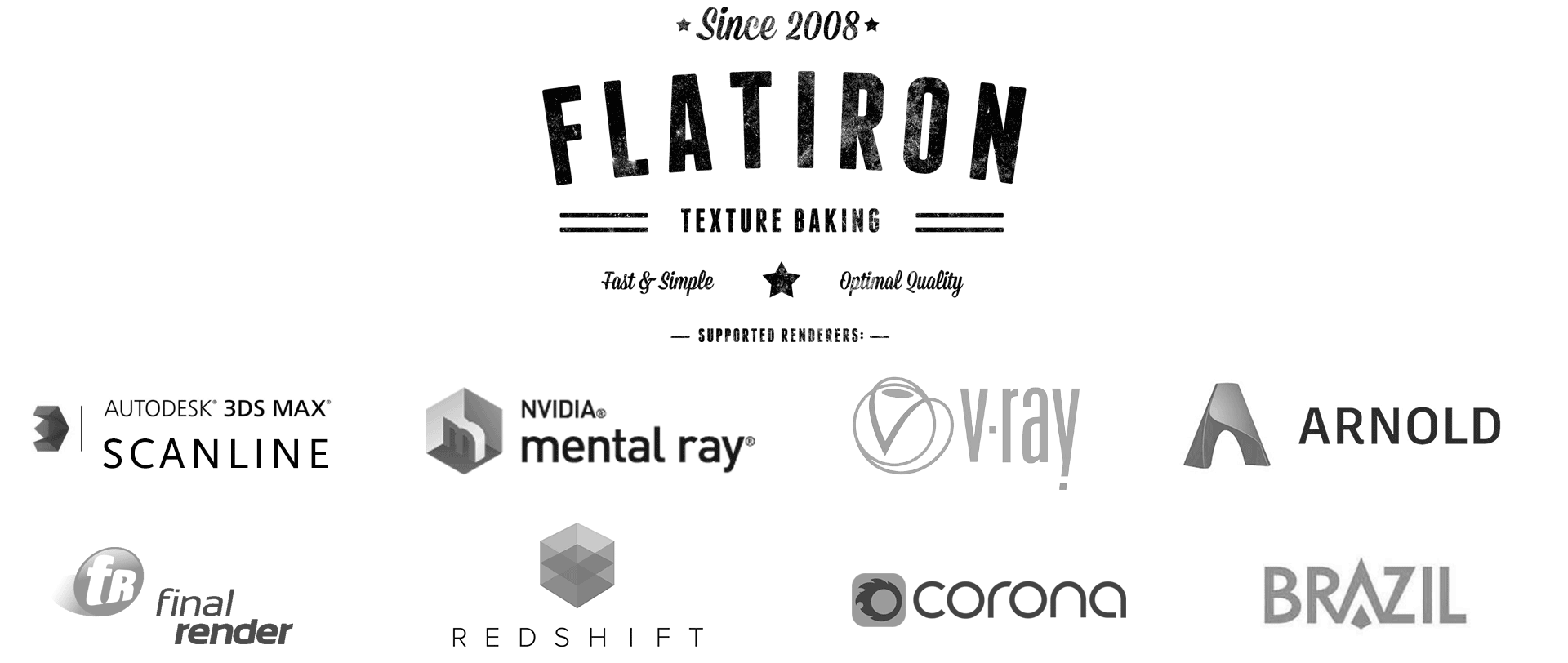 Speed up your productions with Flatiron!
Check out the demo version of Flatiron to experience the workflow improvements with your own scenes.